Sony Xperia Z arriving exclusively on T-Mobile the 'coming weeks', in black and purple
9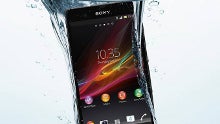 T-Mobile just announced that the
Sony Xperia Z
will be coming to its shores exclusively in the "coming weeks". Given Sony's relationship with US carriers recently, with barely a Japanese phone in sight on the shelves, the announcement is pretty significant for all Sony fans who want to put their mitts on the thin waterproof Full HD 5-incher.
The best part is that besides the usual black version, the
purple
one will be making a cameo, to go with the T-Mobile logo. You can sign up for email alerts when the phone goes up for preorder and ultimately available for purchase.