Surprise? Sony beats Samsung in our latest popularity contest (Poll Results)
30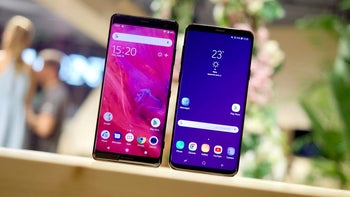 So, Sony's latest flagship is definitely something to behold. No more blocky shapes and out-of-date looks. The
Xperia XZ3
has a curved display, nice ergonomic arches all around, and thin bezels (yes, even the top and bottom ones are not gargantuan).
With its size and pricing, it can be called a direct competitor to the
Samsung Galaxy S9+
. So, we thought we'd ask you which of the two phones you would buy.
With 1730 votes on the poll, we have a victory for Sony — 60 to 40. It's worth noting that, just over a month ago, we held a poll for
Xperia XZ2 Premium vs Samsung Galaxy Note 9
, which Sony also won (though, by a hair).
Of course, there's a difference between opinion polls like "would you buy" and actual sales. But still, could mean Sony is on a bounceback. Could it?