Sony Xperia XZ2 and XZ2 Compact prices revealed
18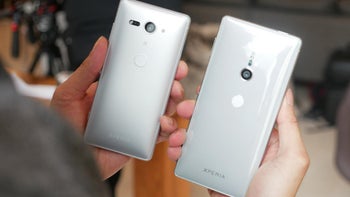 For the first time in a long while, it seems that Sony is trying to make great smartphones. The new Xperia XZ2 and XZ2 Compact (see their full specs here) come with an elegant new design that brings Sony on equal footing with the Samsungs and Apples of this world, but what about the price of Sony's new phones?
The company has not yet officially unveiled US prices for the XZ2 and the XZ2 Compact, but it has now published the prices for the phones for Germany and we can learn a lot from that information.
The Sony Xperia XZ2 price in Germany is set at €800, a full €100 more than the original price of last year's XZ1, so we can expect a similar price increase in the US. This means that we can expect a $800 price for the unlocked XZ2 version in the United States, if Sony decides to release the phone stateside.
Then, the Sony Xperia XZ2 Compact price in Germany is revealed to be €600, on par with last year's price of the phone. So in this case, we should not expect a price bump for the XZ2 Compact and it should cost the same $600 for an unlocked XZ2 Compact model, the same as the original price for last year's XZ1 Compact.
The release date for both phones is set for the second quarter of 2018, and knowing corporate speak, this likely means that the phones will be released sometime towards the end of Q2 2018, likely in June.
| Model | US prices | European prices |
| --- | --- | --- |
| Sony Xperia XZ2 | $800* | €800 |
| Sony Xperia XZ2 Compact | $600* | €600 |
*Assumed prices for unlocked models based on Sony's officially revealed prices in Europe.