Sony Xperia XA1 and XA1 Ultra price and release date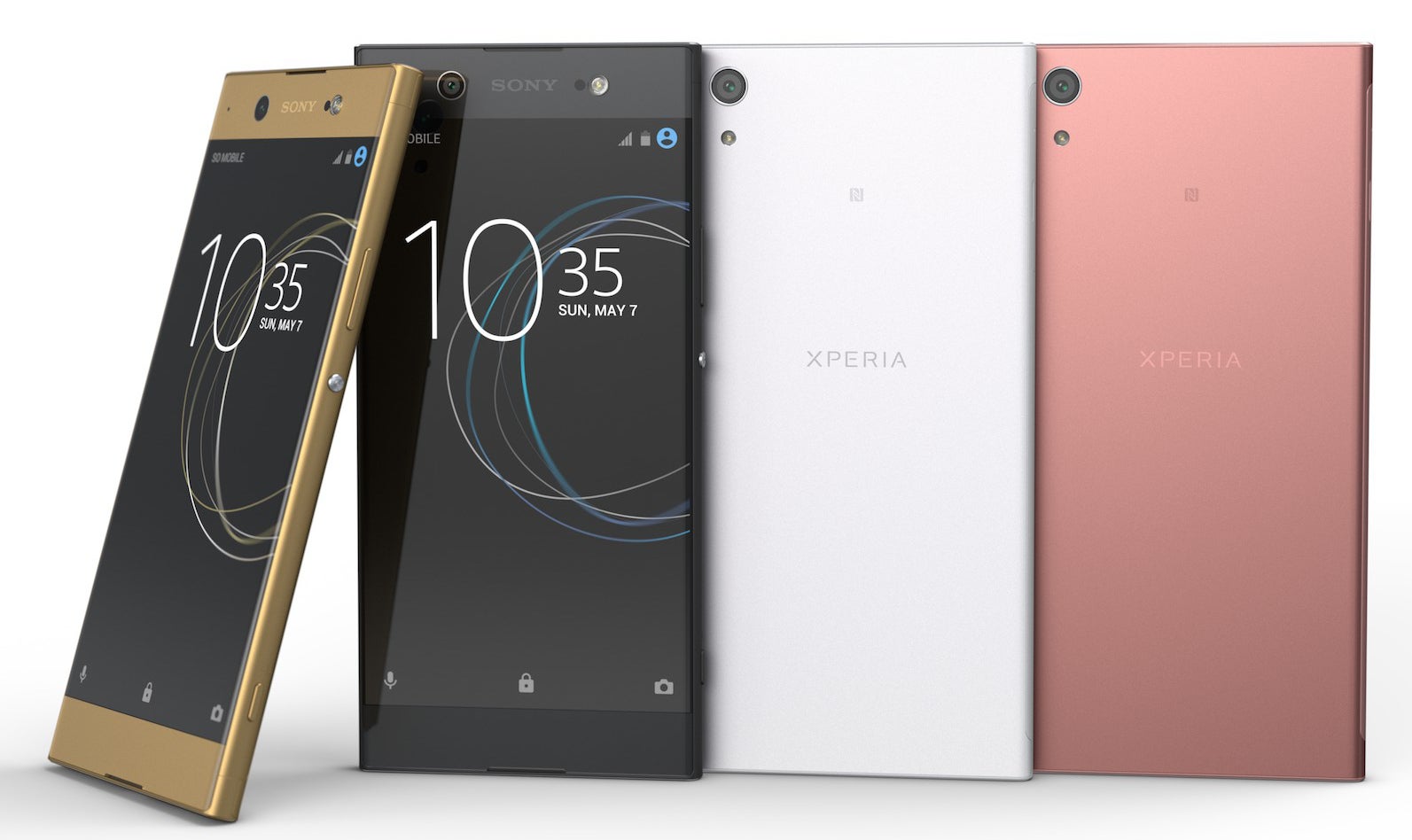 Besides the top-shelf XZ Premium and XZs phones, Sony unveiled the mid-range Xperia XA1 and XA1 Ultra today, marking a full crop of spring handset covering the gamut of big to small screens and high-end to entry level chipset and RAM combos. The XA1 is the most humble of the new quartet, with a 5" HD display, octa-core MediaTek processor, and 3 GB RAM. It does throw in a 23 MP camera and 8 MP frontal shooters, though, as well as fast charging.
The XA1 Ultra is a different beast altogether, and when we say beast, we mean the 6" 1080p display. It's quite a big handset that is powered by a powerful octa-core MediaTek P20 processor, coupled with 4 GB RAM. To the 23 MP camera from the XA1 Sony added optical stabilization for the Ultra, and upgraded the selfie shooter to a 16 MP sensor. The XA1 Ultra also comes with a larger, 2700mAh battery, which might sound small for a 6-incher, but Sony has a way with screen power draw that squeezes two day of battery life even from sub-3000 mAh juicers, so hopefully this will be the case with the new phones.
As for their price and release date, the smaller XA1 will be available April 26th for $299.99, while the XA1 Ultra won't appear until the summer for a price that is yet to be disclosed. Given the MediaTek processors, though, these two are likely to be destined for the Asian market.