Sony 'Xperia X Ultra' surfaces with 6.4-inch, 21:9 display
33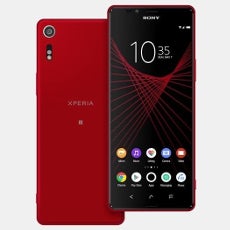 UPDATE:
Sorry, guys. After further investigation, we've confirmed this to be a fan-made concept and not an official image.
If you're familiar with the new
LG G6
and Samsung's
Galaxy S8
duo
, you'll have noticed a recurring theme with regards to their displays. The G6's screen touts an 18:9 aspect ratio while the panels of the S8 duo are 18.5:9 -- both essentially twice as tall as they are wide. The idea seems to be that
users can navigate more content
without the device becoming too unwieldy, and with plenty of streamed video being filmed at 2:1 these days, it makes overall sense. With LG and Samsung having laid down their cards, it's only natural that other OEMs will begin to follow suit, and a new leak suggests that Sony could also be about to jump on the long-screened bandwagon.
While the
G6
and S8 are very much real, we're not so sure about this glimpse of what is claimed to be the Sony
Xperia X
Ultra. With a 6.4-inch, 21:9 setup, its display would be even taller / longer than those of the aforementioned. Despite the premium appearance of the renders, though, the purported specs suggest that the Xperia X Ultra will not compete at the very high end of the market.
According to the accompanying information, there will be a Qualcomm Snapdragon 660 SoC, 4 GB of RAM, 64 GB storage and a 3050 mAh battery with Quick Charge 3.0. Certainly not a disaster on paper, but not in the same playing field as the likes of Sony's
Xperia XZ Premium
, which touts the more powerful Snapdragon 835 chipset.
Other supposed features include a 19-megapixel main camera with a 13-megapixel snapper on the front,
IP68 rating
for dust and water-resistance, dual speakers and Android Nougat out of the box. There's no word on the resolution of that elongated display but if this device is actually a Thing, we'll find out in due course.
We're taking this with a grain of salt for now, since the Xperia X Ultra is little more than a rumor. Still, take a look at the renders in the gallery below, and let us know in the comments if you'd be interested in a 21:9 handset from Sony.