The iPhone 7 is IP67 water-resistant; here's how it compares to the Galaxy S7's IP68
25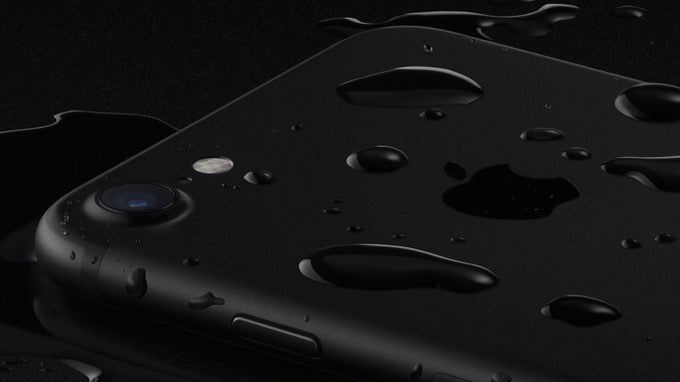 Apple announced its new iPhone 7 and 7 Plus today, and among the big new features was IP67 water and dust resistance, where IP stands for Ingress Protection. Those who follow the industry closely will probably already know that Samsung's Galaxy S7, released earlier this year, also claimed water resistance among its biggest new features. However, the Galaxy S7 is rated IP68, so what gives? What's the difference between the two – is it a big or a small one? Read on as we analyze!
First things first, IP ratings for resistance consist of two numbers: first and second number. The first number, in this case 6, is the dust protection rating. At dust resistance level of 6, both the iPhone 7 and Galaxy S7 are completely dust tight. No small particles should be able to penetrate the phones' shells and poke around with the internal components. That's a good thing.
But what about the second number? As you've already guessed, it denotes the level of protection against water the device has. 7 happens to be pretty good: it means the iPhone 7, with its IP67 rating, should be able to survive immersion in up to 3.2 feet (1 meter) of water for up to 30 minutes. The occasional drink spilled over it, or even drop in the bathtub or pool should no longer be a problem for your brave little iPhone. Meanwhile, the Galaxy S7 comes with a rating of 8 – in what way is it better? Well, it turns out the exact benefits from IP68 can actually vary a little from product to product, so for the purposes of this comparison, we need to look at how Samsung formulates the S7's water protection on its official site:
"The IP68 dust- and water-resistance Ingress Protection rating means your device is completely protected against dust, and it is water-resistant in up to 5 feet of water for up to 30 minutes."
5 feet are 1.5 meters.
Basically, it means that the Galaxy S7 is supposed to be a bit water-tighter than the iPhone 7, thought there shouldn't be a huge difference. With an S7, you should be able to take it a bit deeper in water, without any amount of damage expected to occur. That's on paper. In reality, you aren't advised to take any of these devices underwater, especially for longer periods of time. But yeah, there you have it – half a meter is the difference between the iPhone 7's IP67 and Galaxy S7's IP68 ratings. And while users aren't really supposed to submerge their phone, the peace of mind coming with these respectable water resistance levels is greatly appreciated.
Still, we'd advise you to not take all this as an invitation to be more careless when handling your smartphone. In this line of thought, here's a small piece of fine print found on Apple's website: "
Splash, water, and dust resistance are not permanent conditions and resistance might decrease as a result of normal wear. Do not attempt to charge a wet iPhone...
"