Sony Xperia J1 Compact: The Phantom Pain Edition is official, pays homage to Metal Gear Solid
8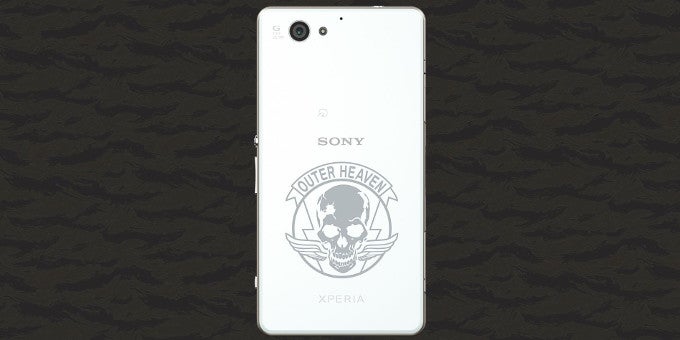 It's pretty rare to see a newly-announced smartphone pay homage to a highly-anticipated video game that is not even out yet, but it seems that Sony and game publisher Konami just pulled such a publicity stunt. The newest device of the Japan-based maker, the just-announced Sony Xperia J1 Compact: The Phantom Pain Edition, is tied with Hideo Kojima's upcoming Metal Gear Solid V: The Phantom Pain.
The device comes with a custom rear cover which features the Outer Heaven logo, the base of the Big Boss in the MGS universe, as well as lots of preloaded digital content, also tied with the Metal Gear Solid franchise: a $8 voucher to purchase game-related comics, novels, and concept art. On the phone itself, users can enjoy a custom ringtone, wallpaper, and listen to two OST tracks from the upcoming stealth game.
Back to the Xperia J1 Compact, it's totally the same phone that was announced
back in March
. It comes with a 4.3-inch 720p display, a quad-core 2.2GHz Snapdragon 800 chip, 2GB RAM, 16GB of native storage, and a microSD card. At the back, there's a 20.7MP camera; a 2.2MP selfie snapper can be found at the front. Finally, there's a 2,300mAh battery the keep The Phantom Pain Edition of the phone running.
Alas for the fans of everything Metal Gear Solid-related, this new Xperia J1 Compact version will only be available in Japan for 59,800 yen, which is roughly $480.