Sony Xperia Ear Duo update adds some nifty features on Android and iOS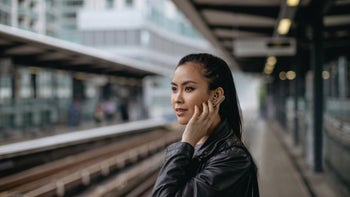 Sony's Xperia Ear Duo earbuds
haven't been released on the market
for too long, but the Japanese company felt the need to provide those who purchased them, an update that brings a couple of new features and improvements.
First off, it's worth noting that all the improvements are available for both Android and iOS users, although they may work a bit differently. For example, Android users will now be able to see who's calling them through the Xperia Ear Duo Caller Name Read-out function, while iOS users will get notified of who is calling them by changing their iPhone settings.
Another important new feature that's coming to iOS users, but has been around for Android users since the
Xperia Ear Duo
's market launch, is the option to get voice notifications from the iPhone and apps so that you'll never miss an important message.
Furthermore, key improvements made to Ear Duo's Adaptive Volume Control (AVC) makes it even easier to enjoy your playlist and hear the world around you even if the volume of noise is quite high.
Last but not least, to make the listening experience even better, the update adds a new function – Dynamic Normalizer. This new feature enables users to increase the volume of their audio sources, which usually have a lower volume, allowing them to listen to music or radio even in noisy environments.