Sony Xperia Ear Duo earbuds make their debut in Europe
4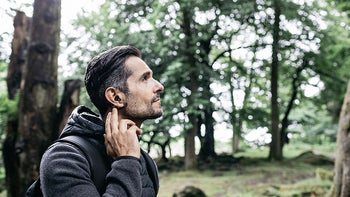 For once, a Sony product is being released in the United States before Europe – the Xperia Ear Duo
earbuds
, which are already
available for purchase since late May
. Fortunately, European customers didn't have to wait too long for Sony's unique earphones, as the Japanese company has just announced the
Xperia Ear Duo
earbuds are now available in select European markets.
Initially, the earbuds are only available in some countries, but they will eventually be introduced in all countries Sony officially sells its products: UK, Ireland, France, Sweden, Norway, Finland, Denmark, Spain, Germany, Switzerland, Austria, Netherlands, Italy, Poland, Czech Republic, Portugal, Greece, Hungary, Bulgaria, and Belgium.
As far as the price goes, customers can purchase the Xperia Ear Duo for either €279 or £249.99. For the time being, they are available in gold and black color options, but additional color variation might be launched in the future.
The main highlight of the Xperia Ear Duo earbuds is the
Dual Listening technology
, which means that you can take calls or listen to music as well as receive notifications while being completely aware of environmental sounds and conversations.
Also, thanks to the Anytime Talk, a multi-person chat feature, up to five Ear Duo users can connect together at the same time with a press of a button.