Sony Tablet S1 and S2 screenshots leak; to come with Android 3.2 on board
4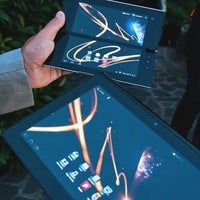 There was a time when the
Sony Tablet S1
and
Sony Tablet S2
were anything but shy to pose for the camera. These days are gone, however, as the devices have revealed themselves more than once in the forms of
unofficial hands-ons
and
photo shootouts
, not to mention the series of
teaser videos
that Sony has rolled out to promote them.
Shedding some more light on the Sony S1 and S2 tablets is this bunch of screenshots, that the guys at
Carrypad
managed to get their hands on. The images are said to be coming straight from Sony's support website and reveal more than a few details about the devices.
First of all, we now have a clue hinting that
the Sony Tablet S1 and S2 will be coming with Android 3.2 Honeycomb
on board delivering the most up-to-date Android experience. Besides the goodies that the platform itself will pack, Sony will be adding a twist of its own – a "Wi-Fi Checker" app that seems to be meant to both assist users with connecting to Wi-Fi networks properly and troubleshooting connectivity issues.
Some of the other apps that the S1 and S2 tablets will come preloaded with include Chumby – an app that streams various types of content such as photos, social network updates and weather information when the device is docked, and Zinio, which is a digital magazine publishing platform. We also see a Media Remote app, which lines up with our suspicions that the tablets will be able to control TVs wirelessly, and Sony's Music Unlimited app, which allows you to stream your favorite tunes on demand.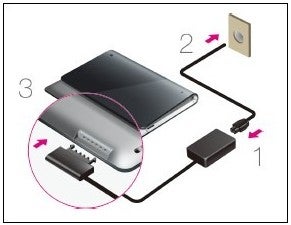 The proprietary charger that the Sony Tablet S1 will use
Something worth pointing out is that the on-screen keyboard on the S1 and S2 tablets will likely come with a numeric keypad. It isn't quite clear, however, whether it will be present there at all times or will allow to be hidden when not needed. Oh, and about that image on the right – that appears to be the Sony Tablet S1's proprietary charger. Quite disappointing, we know, but it seems like both devices, or the S1 at least, will not fill their batteries with juice using power from their microUSB port. Instead, you will need to dangle a proprietary adapter along with you.
Feel free to check out all the screenshots for yourselves and let us know what you think in the comments below. Anyone interested in getting a Sony S1 or S2 tablet when they launch later this year?
source:
Carrypad
via
Android Authority