Sony Ericsson says ICS updates to kick off in March/April 2012
2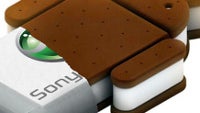 After
Samsung yesterday
, now Sony Ericsson has shed some specifics on its Ice Cream Sandwich update schedule.
The company is advancing with its
ICS updates
, but as it said previously, the carrier testing part of getting the updates out takes the longest time, so that's why we'll start seeing the first updated SE devices at the end of Q1 2012.
Around the end of March or somewhere in early April, Sony Ericsson will push ICS to the Xperia Arc S, Xperia Neo V and Xperia Ray, the first ones to get Android 4.0.
The Sony Ericsson Xperia Arc, Xperia Play, Xperia Neo, Xperia Mini and Mini Pro, Xperia Active and Sony Ericsson Live with Walkman will get updated in late April to early May.
Recommended Stories