Sony Ericsson posts quarterly loss, affected by Japanese earthquake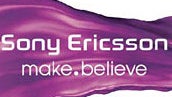 It's that time of the year when companies lay their financials for the quarter out, and while we all expect that, Sony Ericsson's move back into the red comes unexpected. The Swedish-Japanese joint-venture has been severely affected by the devastating earthquake in Japan and posted a
pre-tax loss of nearly $59.5 million
(42 million euro) as sales stood at $1.58 billion (1.2 billion euro).
"We estimate that the impact of earthquake-related supply chain constraints on our portfolio was close to 1.5 million units, with most of the effect in the early part of the quarter,"
Sony Ericsson's Chief Executive Bert Nordberg said. The company shipped 7.6 million phones throughout the quarter, down 6% on the quarter and 31% year-on-year.
One of the first casualties of the supply chain disruption was the
Sony Ericsson Xperia neo
, which was pushed for the third quarter of the year. Along with the net loss, the
average selling price for SE fell
to $221 (156 euro) from $226 (160 euro).
"Our shift to Android-based smartphones continues with smartphone sales accounting for more than 70% of our total sales during the quarter,"
Nordberg added. As the
Android
space becomes more and more crowded,
SE's share in it amounts to 11%
,
according to the company's own estimations. But while the company has been struggling in the last quarter, there seems to be light at the end of the tunnel as the dual-core
Sony Ericsson Xperia duo
promises to bring the company on par with the latest high-end devices in terms of pure specifications.