Sony Ericsson Xperia neo delayed in the UK, shortages expected for the Xperia PLAY and Xperia arc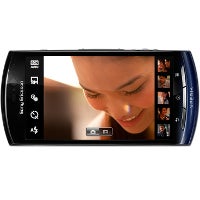 Bad news for all these guys who are eager to play with the newest offerings from Sony Ericsson, as both Clove UK and Sony Ericsson Italy have officially announced that the
Xperia neo
is to be delayed until July in Britain and Italy, while two other handsets manufactured by the joint-venture - the
Xperia PLAY
and the
Xperia arc
- will be offered in limited quantities in the UK.
The cause of the delay is the ongoing disaster in Japan, and according to Clove:
"The situation could change, but they have taken this action to in the long term improve the supply rather than having an unstable launch of the Neo with poor stock."
Please note this information doesn't necessarily mean we would witness similar problems with the eventual launch of these three handsets in the US, and yet it seems highly unlikely that such shortages, caused by a disaster affecting the whole world, can be expected in Britain, but not the US.
The Sony Ericsson Xperia neo was originally scheduled by Clove for an April 19 launch in the UK. As of now, it's unknown whether both this handset and the Sony Ericsson Xperia arc are going to be offered in the US, while the Sony Ericsson Xperia PLAY is confirmed for Verizon. Rumors claim the Big Red version of the game-centric phone is to be released in either
April
or
May
.
source:
Clove UK
and
Sony Ericsson Italy (translated)