Sony Ericsson Xperia Play will not be a Verizon exclusive
10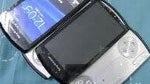 Sony Ericsson is trying hard to learn from its mistakes. CTO Jan Uddenfeldt told Fierce Wireless in an interview that the joint venture has learned from the problems it has had in the past updating its Android phones to the latest OS build. The executive said, "a year ago, the awareness of the importance of being on the latest Android release wasn't in the company." All of Sony Ericsson's new Android releases will feature Gingerbread under the hood.
In the interview, Uddenfeldt also said that while Sony Ericsson is excited to have Verizon as a new foothold in the U.S market, Big Red might not be the only U.S. carrier to get the Sony Ericsson Xperia Play, and that the "PlayStation phone" might end up being launched on multiple carriers in the States. The CTO added that the phone will launch with 5 or 10 pre-loaded games. 50 to 60 titles will be available from the Android Market, specifically for the device.
It all looks like a big positive for the joint venture as previously Sony Ericsson could not find even one U.S. operator to subsidize any of its Xperia handsets. Combine this with the manufacturer's newly found dedication to Android OS upgrades, the possible launch of an LTE device and it looks like Sony Ericsson could be a force to be reckoned with when it comes to Android handsets in the U.S. this year.
source:
FierceWireless