Sony CEO denies that the company plans to make its own smartphone SoC
21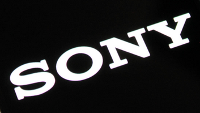 The top-ranking Sony executive has recently cleared up some of the rumors that have been recently spreading online regarding its smartphone business.
Sony CEO Kazuo Hirai, recently quoted by an Asian publication, has reiterated that Sony does not plan to sell its smartphone business. Furthermore, Hirai also shot down recent rumors claiming that Sony is planning to design its own smartphone SoC.
As many Sony fans might be aware by now, a report published last month in the Wall Street Journal claimed that
Sony is looking into selling its smartphone business
unless 2016 produces a profit. The general manager of Sony Mobile Taiwan has since
dismissed these rumors
, but Kazuo Hirai himself was keen on reminding everyone during a recent interview in the Chinese media that Sony has no plans to sell its mobile division.
When asked to comment on recent rumors claiming that
Sony is planning to develop its own smartphone chipset
, the Sony CEO denied that any such plans are underway at the Sony HQ.
Sony Mobile Communication, the technological division that's responsible for smartphones and tablets, was the only Sony division to
report a loss for Q3 2015
. During the quarter, the mobile division has sustained an operating loss of $172 million off of $2.33 billion in revenue. Despite sluggish sales, however, the Sony's mobile business was actually able to reduce its losses compared to the previous quarters. According to Sony, the company has decided "not to pursue scale in order to improve profitability."