Sony posts quarterly financials - Xperia smartphones still a money sinker, but image sensors turn millions in profit
25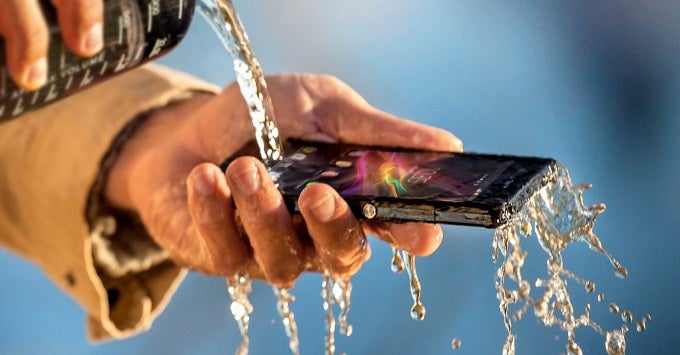 Sony is another smartphone-making company that outed quarterly financial results today. Looking at the second quarter of Sony's fiscal 2015 year, the bad goes with the good, and unfortunately, Xperia smartphone and tablet sales still dwell on the bad side of things. Sony Mobile Communications is the only technological division to sustain an operating loss ($172 million) off of $2.33 billion in revenue, meaning mobile devices remain a money sinker for the company. Indeed, Xperia sales have fallen 15.2% from the same period last year, which Sony actually attributes to its own strategic decision "not to pursue scale in order to improve profitability."
Among Sony's many businesses is image sensor production, where the company has attained a stronghold over the years. Having secured clients as big as Apple, Samsung, and Motorola for its Exmor mobile imaging sensor, it's no surprise that operating profit is up 16% over a year, with sales reaching $2.2 billion. Camera component production is doing mighty fine as well, posting $215 million profit on $1.5 billion revenue. Witnessing success, Sony announced its plans to turn image sensors into a separate corporation, Sony Semiconductor Solutions, coordinating the move with
acquiring Toshiba's image sensor business
. The two corporations signed a memorandum yesterday, negotiating the transfer of Toshiba-owned fabs and equipment to Sony.
In total, Sony Corporation generated $280 million in net profit on $15.8 billion in revenue, with an operating profit of $775 million. This is a better result than a year ago, when Sony had to sustain a difficult $1.2 billion net loss in its smartphone business. Alas, the company's Xperia smartphone and tablet strategy isn't exactly clear right now. Sony is being realistic about its limited chance of success in the tough smartphone market, scaling down operations by decreasing its presence in emerging markets where value phones are in abundance. However, Sony is also struggling to push its premium Xperia devices in the larger markets. Both factors are unfavorable towards its goal of making the smartphone division profitable, or at least stopping it from bleeding money.
source:
Sony
(PDF file) via
The Verge