Sony is allegedly working on an in-house smartphone SoC
46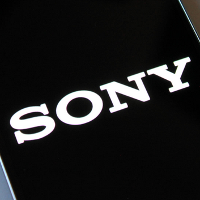 According to Taiwanese publication Digitimes, Sony will join the ranks of Apple, Samsung, Huawei, and LG as yet another smartphone maker that designs its own mobile chipsets.
Now, before we jump to the details, it should be mentioned that Digitimes has a hit or miss reputation at best when it comes to surfacing details on upcoming products. As such, make sure to digest this info with a dose of the proverbial salt.
The Digitimes report, quoting the usual unnamed industry sources, says that Sony is planning to develop an in-house mobile SoC. Looking at the top smartphone manufacturers by global sales volume, most of those in the top five design their own chips. Apple designs its own AX chips, Huawei designs the Kirin chips, while Samsung designs and also manufactures its in-house Exynos chips.
Even LG has tried its luck at designing a mobile SoC, and while the original
LG Nuclun
was anything but a success, recent leaks indicate that
LG Nuclun 2
, a chip that will be designed by LG but manufactured by Intel and TSMC, will mark major performance improvements compared to its predecessor.
Unfortunately, the report makes no mention of what to expect from Sony's first chipset. In the age of online leaks, it's unlikely that notable progress on such a major project would have been able to remain hidden from public eyes. Furthermore, even if Sony is indeed planning to design its own smartphone chip, we don't expect to see a Sony chipset powering the flagship smartphones from the Xperia Z lineup anytime soon.