Sonos speakers have been updated with Alexa Announcements
3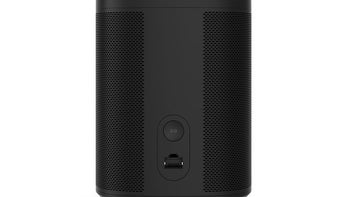 Sonos recently announced that its partnership with Amazon has come to fruition once again through an update that brings additional features to its smart speakers. A new cloud update is now rolling out to
Sonos smart speakers
, which will bring Amazon Alexa Announcements.
Two Sonos smart speakers are now getting the update – One and Beam, so if you have one, here is what you can do with the new Alexa Announcements. First off, you'll have to say "
Alexa, announce
," followed by commands like:
Alexa, announce that dinner is ready.
Alexa, broadcast the midnight dance party is beginning.
Alexa, tell everyone that the car is leaving in 5 minutes.
Instead of "
Alexa, announce
," you can also use "
Alexa, broadcast
" or "
Alexa, tell everyone
." As soon as you say the announcement, you'll hear a short chime and then the announcement will play in your voice on all of your Sonos One, Beam, and compatible Alexa-enabled devices.
It's also worth mentioning that you'll be able to send announcements from Alexa-enabled devices, as well as from the
Alexa App
on Android and iOS devices. Also, if you don't want an announcement to be broadcast to a specific device, you can set it to Do Not Disturb mode. There's also an option that will allow you to turn off both inbound and outbound announcements per device.