Sonic 4: Episode II first available for Tegra 3 on mobile, ahead of iOS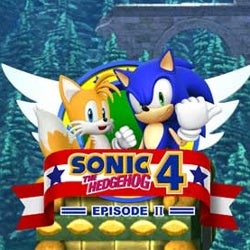 Sonic 4: Episode II is one of the most anticipated games to come on a mobile device and now it's finally here, and Nvidia Tegra 3 scored it as an exclusive at least for a couple of days. Sega's heavy artillery, Sonic, can be purchased on the Nvidia Tegra Zone for $6.99, and this will buy you some top notch graphics and an addictive gameplay.
But what's most impressive is that in a world dominated by iOS apps, Sonic 4: Episode II arrives on Tegra a couple of days before it lands on the iPhone and iPad. It will probably take a couple of weeks until the app appears for other devices on Google Play.
The gaming experience on Tegra tablets should be strikingly similar to the one on PS3 and Xbox, and that alone is telling. It has impressive textures, better lighting and glow effects, and even objects that don't appear on other mobile versions of Sonic.
Check out the difference between Tegra and non-Tegra Sonic graphics below to see the staggering difference. It's impressive, and so is the video demo below. Are you going to jump into the action with the running blue hedgehog?