Google will send software update to Pixel 3 allowing the phone to support Band 48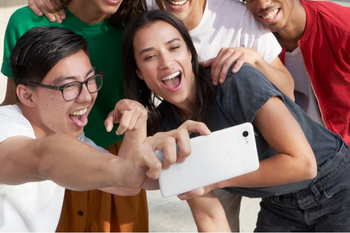 A letter filed by Google with the FCC in November, indicates that Google will add LTE Band 48 support to the
Pixel 3
via a software update. This update will be disseminated to the G013A variant of the phone, which is the international model sold everywhere outside of Japan, including at Verizon. LTE Band 48 is a Citizens Broadband Radio Services (CBRS) band that was once used for government radar. But the FCC is allowing it to be used by Verizon, Sprint and AT&T with carrier aggregation and other enhancements for LTE-Advanced. It also could be used for 5G. The band is already in use by Verizon in Boca Raton, Florida.
Band 48 is made up of 150MHz of 3.5GHz shared spectrum. The high-frequency airwaves are considered important to U.S. carriers as they build out their 5G networks next year. It is not clear when
Pixel 3
owners will receive the update.
"By using LTE Advanced technology and carrier aggregation, Verizon will be able to use this shared spectrum to add capacity to its network. Verizon customers will benefit from more capacity, higher peak speeds and faster throughput when accessing the network."-Verizon
The
Pixel
3 currently supports FDD-LTE: Bands 1/2/3/4/5/7/8/12/13/17/18/19/20/25/26/28/29/32/66/71 and TD-LTE: Bands 38/39/40/41/42/46. The handset supports CAT 16, or speeds of 1Gbps download and 75Mbps upload. It also supports such data speed enhancements as 4X4 MIMO (the use of four antennas between a cell tower and a phone, double the usual amount), LAA (use of unlicensed LTE airwaves), 256-QAM (download) and 64-QAM (upload). The latter two allow each symbol transmitted to and from a handset to carry more bits of information in each symbol. In other words, 256-QAM and 64-QAM help create faster data speeds.