Snapchat adds Live Score filters for those attending certain sporting events
2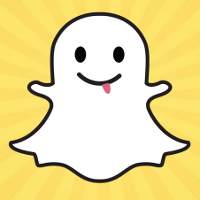 Messaging app
Snapchat has a very rich valuation
that requires the company to monetize the app to prove that it is worth so many billions of dollars. To garner more ads, Snapchat has partnered with Stats.com to provide a Live Score geofilter for Snapchat users attending NBA contests. With the filter, users can overlay graphics with the score of the game they are attending, on pictures and videos taken using the Snapchat app. If some of your friends aren't fans, they can simply skip your pictures or videos.
The value of this feature has already shown up in data. Last week, Live Score geofilters were viewed 20 million times. The views covered images and videos sent from 51 NBA games.
Snapchat is looking to become the place on social-media where sports fans go to talk sports. Live Score allows fans to not only share the excitement that takes place during a game, but also shares the little things that fans come to expect while attending a game. That includes parking the car, grabbing a hot pretzel on the way into the arena, and driving home after the game. If Snapchat continues to get large numbers doing this, the ad money will follow.
Whether all of this does help Snapchat collect ad dollars remains to be seen, but the prospects appear bright based on the early numbers. If Live Score can be expanded to other sports leagues in the U.S. and abroad, it can be a slam dunk for Snapchat. Already, the feature has been available for "big" NFL games.
source:
TechCrunch