Snap CEO Spiegel says older users for Snapchat along with new marketing will produce profits in 2019
1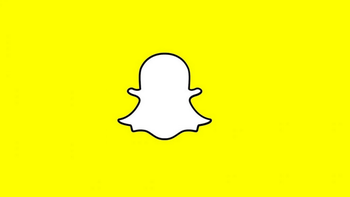 This has not been a good year for Snapchat parent Snap. The company's stock has nearly been cut in half over the last 12 months
following a redesign that no one liked
. And to make matters worse, Instagram is having much more success with the stories feature that Snapchat created. Even though Instagram debuted its stories five years after Snapchat did, this June the Facebook owned picture and video sharing site had twice the number of daily active users for its stories feature than Snapchat did.
A memo written by Snap Chief Executive Evan Spiegel on September 26th has leaked, revealing that the executive is focused on profitability for 2019. He says that Snap will achieve this by attracting older users through "revamped marketing." Spiegel also wants to increase the number of advertisers, and says that the upcoming redesign to Snapchat's Android app will help it gain subscribers in emerging markets.
The company has gained more advertisers by switching from a direct sales team to an automated system that auctions off ad space. But Snapchat's metrics have not been promising. During the second quarter of 2018, the average number of daily Snapchat users declined to 188 million from the prior year's 191 million. That was the first annual decline for that statistic in Snapchat history.
As for the redesign that many analysts blame for Snapchat's problems, Spiegel wrote in the memo that Snapchat rushed it, which solved one problem but created many others. But Spiegel appears optimistic that he can help the app and the company grow out of its problems.