#SmokedByWindowsPhone held over for another week; prize is now $1,000 gift card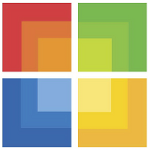 It sounds like the #SmokedByWindowsPhone challenge has proven to
be too popular at Microsoft's retail stores
. On one hand, it must be good at bringing it potential customers because the challenge has been extended (or "held over" as they used to say in movie ads) for another week. This is
the second extension
for the contest. On the other hand, Microsoft did feel
compelled to change the prizes
. No longer does a winner receive a laptop computer. Instead, if your non-Windows powered handset beats the Windows Phone in one of 6 randomly chosen tasks, you win a $1,000 gift card.
receive a free non-contract Windows Phon
e (other than the Nokia Lumia 800 bundle) and we had heard many say that they would lose on purpose just to snatch a new handset. It seems that Microsoft must have heard this too, because
losers now receive a $25 gift card
and that is only given out to the first 250 "losers" daily. The gift cards must be used inside a brick and mortar Microsoft store. The contest now ends April 12th.
source:
Microsoft
via
WMPoweruser