Android Messages app to receive smart reply feature; select Project Fi smartphones get it first
2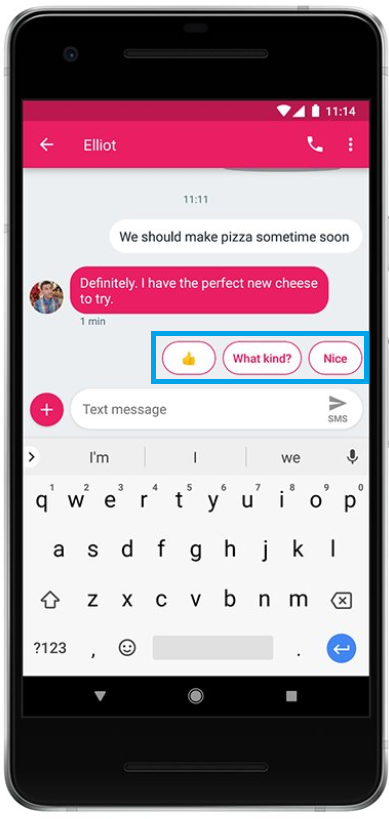 The smart reply feature is coming to Android Messages on Project Fi
The smart reply feature, which allows users of the Gmail app to respond to incoming email with a single tap on pre-written responses, is now coming to Android Messages. The first phones that will have smart reply on the messaging app will be handsets used by Project Fi subscribers, including Pixel and Nexus handsets powered by Android 8.x. At this point, it is unclear whether other handsets working on other carriers will have smart reply available on Android Messages as well.
A tweet disseminated today by Project Fi states that the smart reply feature is rolling out to compatible handsets starting today. Google's MVNO uses a combination of Wi-Fi hot spots and cellular service to provide wireless connectivity to subscribers. The carriers used by Project Fi for LTE include Sprint, T-Mobile, U.S. Cellular, and Three.
Smart Reply offers you a trio of pre-written responses to choose from, all based on the email that you have received. It allows users to make a quick and appropriate response to their email.
Whether you are a Project Fi subscriber or not, if your handset is running Android 4.4 or higher, you can install Android Messages by clicking on this
link
.
source:
@projectfi