Gmail's new AI feature is no longer exclusive to the Pixel 3 and Pixel 3 XL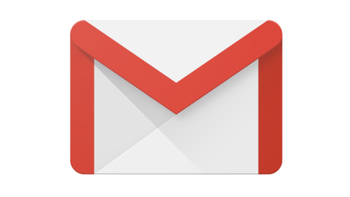 Smart Compose, which is an AI based Gmail feature, learns your email writing style and remembers some phrases that you've used in the past. It uses this information to help it recommend what you should type to finish off a sentence that you've started in an email. The recommendation is in lighter print; swiping to the right will add it to your letter.

The only handsets that Smart Capture was available on until now were the
Pixel 3
and
Pixel 3 XL
. However, the feature has now been spotted on our
Pixel 2 XL
, and it is likely to be found on other Android phones running Gmail v9.2.3. Smart Compose is enabled by default, but if you don't like having the feature suggesting how you finish a sentence, it can be disabled. From the Gmail app tap on the "+" button to compose a letter. From there, click on the triple dot overflow menu at the upper right hand corner of the screen. Tap on Settings, and under Smart Compose you will see a small box on the right. If the box is blue and contains a white check mark, it means that Smart Compose is enabled. Tap on the box to disable it.
The version of Gmail in the Google Play Store is not the version of the app containing the Smart Compose feature. You could check to see if the update is waiting for you in the Google Play Store by opening the app and clicking on the three line hamburger menu on the left side of the search bar. Tap on My apps & games and check to see if Gmail is among the apps that have received an update. If so, tap the box marked "Update." Once the new version is installed and the AI learns your writing style, Smart Compose will help you get your Gmail correspondence out a little quicker.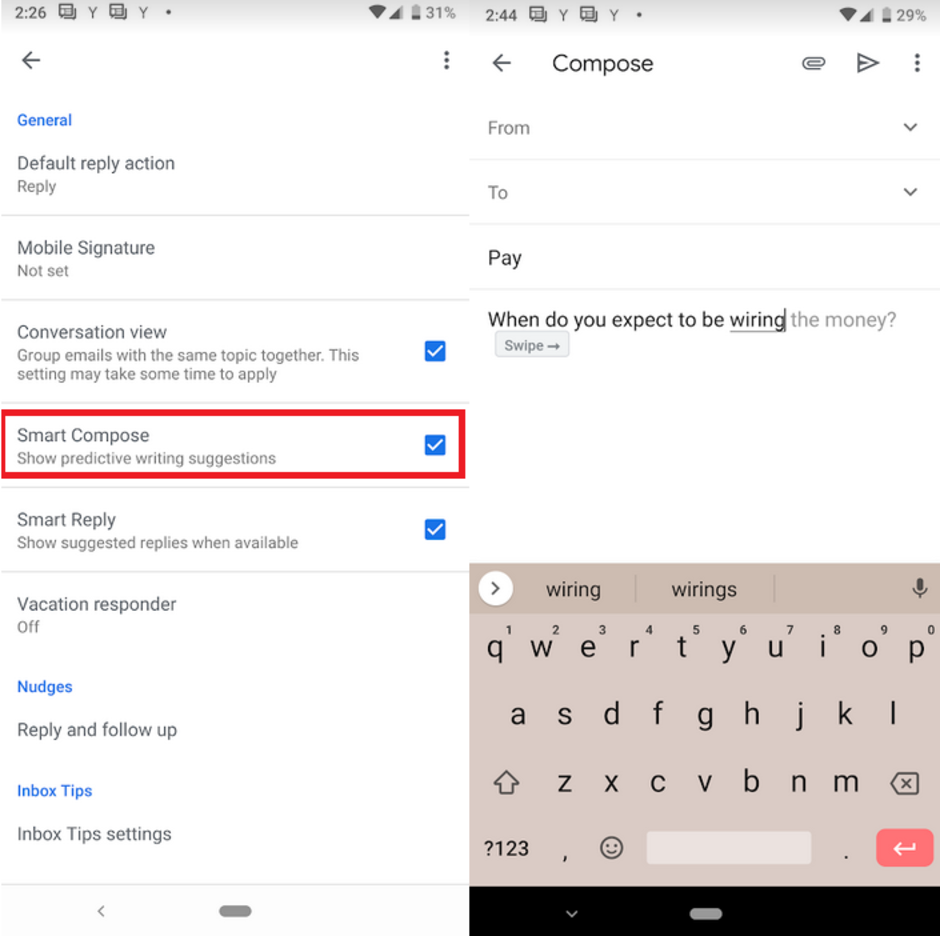 Smart Capture is now available for Android phones running Gmail v9.2.3