Sleep Keeker alarm clock app lets you see what time your friends wake up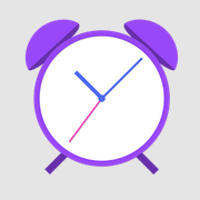 Besides making sure that you get up in time, how would you like to know exactly when your friends get up in the morning? At the same time, you can prove to your pals that you are the early riser that you claim to be. It is all possible with the
Sleep Keeker
alarm clock app. Besides installing it on your phone, your friends will need to install it as well. Then, using a social network to log into the app, you can see what time your friends awake, and they can see what time you get up.
By writing a message that gets published by the app on a social media site after your alarm goes off, all of your friends will see that you are up. For example, if you are going fishing the next morning, you can write something along the lines of "
I'm going fishing today. Can't wait for the first catch
." Once your friends see the message posted on Twitter, Facebook, Google+ or Vkontakte, they will know that you are awake and rearing to go.
Sleep Keeker
also provides you with a graph that keeps track of what time you get up daily. You can also see a diagram showing the times that your friends wake up. The app is free and can be downloaded for Android phones from the Google Play Store, or for iOS devices from the App Store.
source: SleepKeeker (
iOS
|Android
)