Slack for Android picks up a couple of bug fixes and new features in the latest update
1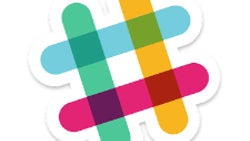 The team behind
Slack
have just delivered yet another update that addresses some issues that have been reported by users, adding new features and improvements while at it.
Concerning the new features included in the latest update for Slack, the developers announced they had added a new and improved message input, which is meant to help Android users attach photos and files much faster, as well as access slash commands and @-mention teammates.
Also, those who use DirectShare will notice that developers have tweaked the scoring algorithm to better fit with other apps.
When it comes to bug fixes, the update addresses an issue where editing a message with a channel link would cause it to disappear. Furthermore, another problem where Pinned Items in the Channel Details would sometimes cause the date to overlap with the message text should be fixed now.
Lastly, the update fixes a bug where the date divided in the Thread Details view would disappear on rotation. Keep in mind that Slack developers allow Android users to test these updates before they are released to a larger audience, all you have to do is join the beta program.