Shammo: Verizon to offer phones with VoLTE only (no CDMA) by the first half of 2016
63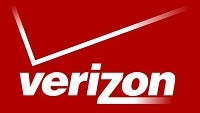 By 2016, Verizon is planning on selling phones to its customers that will route voice calls only through Big Red's LTE network. According to comments made at an investor conference on Tuesday by CFO Fran Shammo, Verizon will start to sell handsets that route calls through VoLTE technology only, in the first half of 2016. Verizon plans on offering VoLTE service to its customers later this year. By using the LTE network to handle voice, calls will be clearer with the debut of HD Voice and video chat for the mobile operator's subscribers.
Don't worry about your current handset becoming obsolete so quickly, though. The nation's largest mobile carrier doesn't have plans to take down its CDMA network so soon.
And if you're concerned that the
HTC One (M8)
or
Samsung Galaxy S5
you plan on buying today from Verizon will soon be useless for voice calls, this is nothing to fret about. The carrier will most likely wait until the majority of its active handsets in use have VoLTE capabilities, before it pulls the plug on CDMA.
source:
Engadget