Secure handset Blackphone 2 announced, becomes part of "Android for Work"
2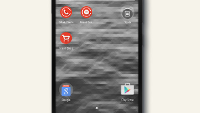 At MWC in 2014,
Silent Circle and Geeksphone introduced the Blackphone
. The phone offers encrypted calls, messages and contacts for subscribers to a special Silent Circle app. Running on an Android derivative called PrivatOS, the only downside to the phone is that the person on the other side of a call has to be running the same special app in order for the encryption to function.
Today, Silent Circle announced the Blackphone 2, which will be
the company's first product to be part of Google's Android at Work program
. Android at Work is designed to allow companies to securely manage a fleet of Android phones and tablets while offering employees the opportunity to use apps in a secure container.
Blackphone 2 will feature Silent Circle's Android based Silent OS, and will come with Google Play and Google Mobile Services. After all, what's wrong with mixing encrypted business with pleasure? At the same time, the phone will still offer secure voice and video calling, text messaging, and file transfer.
"With the first Blackphone, we delivered an Android experience coupled with control over app permissions and the powerful Spaces feature, which lets users securely separate work life and personal life on the same device. Customers responded to Blackphone's unique offering of privacy by design, and pushed us to offer even more choices for its second generation...our Blackphone 2 release this fall will bring support for Google Play and Google Mobile Services to Silent OS, and with support for Android for Work, companies can strike their own balance of control over data and connectivity with established productivity services that are used throughout enterprise."-David Puron, SVP Engineering, Devices, Silent Circle
No specs were revealed for the Blackphone 2, which will be released this fall. The original model was named one of Time's "Top 25 Best Inventions of 2014."
source:
AndroidCentral