Scores, groups, live football: the best soccer apps to get you in the Euro 2016 groove
1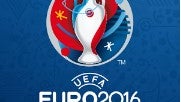 Soccer might be considered a sport that only college girls and folks from Europe or Latin America are excited about in the States, but it is the world's most popular sport, and is quickly gaining traction on this side of the pond, too.
That is why, with the Euro 2016 tournament fast approaching, it is only handy to make a quick roundup of the best Android and iOS apps that will let you follow the games live, keep the tab on scores and group rankings, or simply read news and commentary on the new 24-team format that the competition is going to take form in.
It starts in France on Friday, and with the flash floods, terror alerts, and public transportation strikes that are facing the nation on the cusp of the kickoff date, it is bound to be unlike anything we've seen so far. Here are a few apps that will let you feel part of the festivities, regardless of your cable TV situation.