Save up to 71% by purchasing these microSD cards from Amazon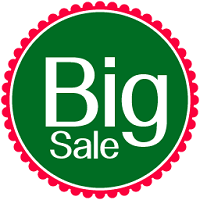 Depending on whether your phone has expandable memory, you might be interested in a sale being run by Amazon. With the capacity of microSD slots running as high as 2TB these days (that's 2000GB), you can imagine how pricey some microSD cards might be. If you have a need for a 128GB or 64GB card, or know someone that does (hint: microSD cards could make a great holiday gift for the techie on your list), check out these two deals from Amazon.
Let's start with the 128GB card from SanDisk. The microSDXC card is normally $149.99, but you can pick it up for $59.99 which includes free shipping. That works out to a 60% savings, meaning that you can buy two for less than it cost to buy one at the pre-sale price. The card is waterproof, temperature proof, shock proof, X-ray proof and magnet proof. It transfers content as fast as 80MB per second, and has a limited ten-year warranty.
If you don't need a 128GB card, you can pick up a 64GB microSD card from Kingston for just $18.99. At that price, you are saving a whopping 71% from the usual price of $65.50. It is compatible with SDXC slots, and transfers content at 30MB per second. Kingston provides a lifetime warranty and technical support.
If you have a microSD slot on your phone, and you're worried about bumping up against the native storage capacity of your handset, why not take advantage of these two deals? Better not delay, though. Both cards are on sale for a limited time only.
source: Amazon (
1
), (
2
) via
BGR