Samsung's Galaxy S7 and S7 edge hide a Live Photos-like feature called 'Motion Photo'
37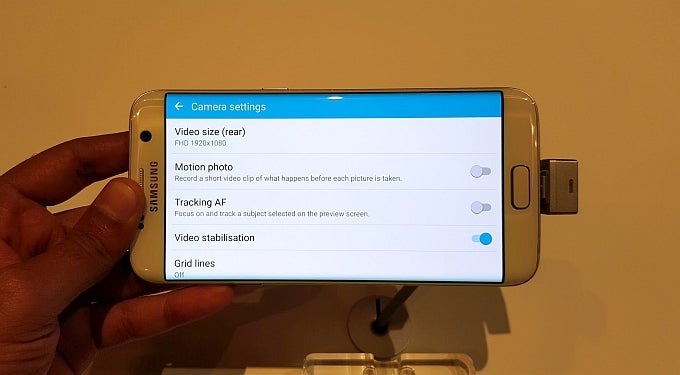 In the weeks that preceded the recent unveiling of the
Samsung Galaxy S7
and
Galaxy S7 edge
, multiple unofficial sources claimed that Samsung will be equipping its new flagships with a 'motion photo' feature inspired by the HTC Zoe and the Apple Live Photos. Although Samsung spent no time mentioning such a feature during its
VR presentation
of the new phones, it turns out that it does show up in Samsung's new Android implementation.
When you get the chance to use a Samsung
Galaxy S7
or
Galaxy S7 edge
, head to the camera app settings, where you'll find a feature called 'Motion photo'. With the feature activated, the phone will take a few extra photos each time you capture a still. While these additional photos will not be displayed in the gallery, users can tap the original photo to view a short GIF that contains several photos taken before the actual photo.
One notable difference between Apple's Live Photos and Samsung's
Motion
Photo is that the Apple system takes additional photos both before and after the original image while Samsung's implementation only focuses on the moments before the image capture.
Given that this is far from being a make-or-break feature, it's not surprising that Samsung doesn't spend its effort marketing it. Other details about the Samsung Galaxy S7 and Galaxy S7
edge
cameras carry far greater importance. Among these, the highlights are the extra-large pixels and the
Dual Pixel autofocus technology
.