Samsung uses YouTube video ads to promote the Galaxy S5, Gear 2 and Gear Fit
20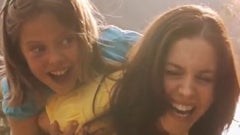 YouTube video ads - the ones embedded at the start of whatever you intend to watch - can be quite annoying. But sometimes they might present a product that you're actually interested in. We discovered that Samsung is willing to bet on that, as the company is now using this type of video ads to spread the word on its new
Galaxy S5
, as well as on its Gear 2 and Gear Fit wearables.
A couple of days ago we told you that
Samsung released an official promo video
detailing the features of the Galaxy S5 (the 16MP rear camera, the built-in heart rate monitor, the Fingerprint Scanner and so on). Well, this exact video is the one that's being used as an ad. Samsung also released a promo video showing off the Gear 2 and Gear Fit - this, too, is being used as an ad. We were greeted by both videos this evening, while casually browsing YouTube. Of course, both are also available as standalone videos on YouTube.
The Galaxy S5 will be launched around the world (in about 150 countries) starting April 11, while the
Gear 2 and Gear Fit
should be also released next month. This means that there's plenty of time for Samsung to heavily promote them.