Samsung to launch SMARTgirl limited edition Galaxy S8+ next month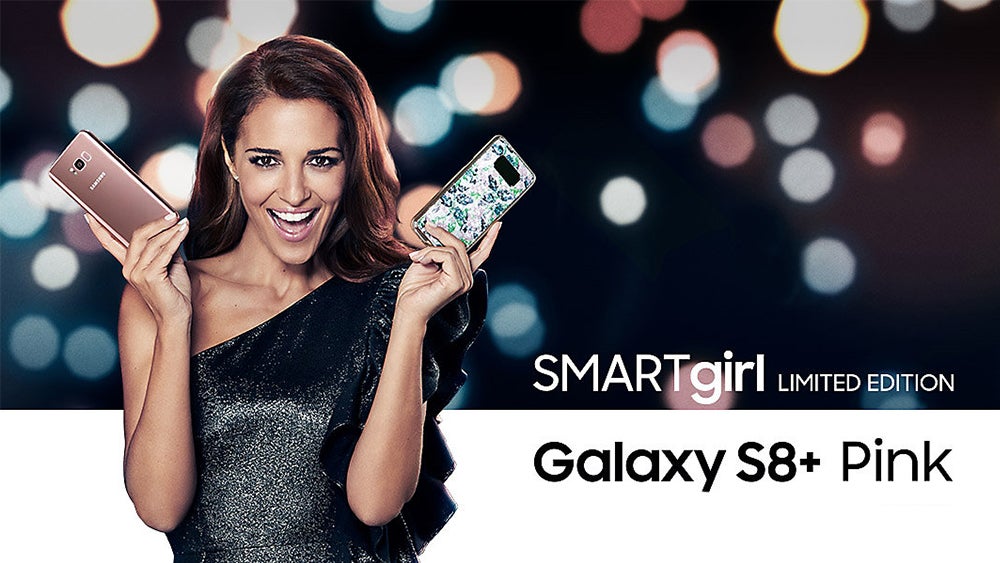 Samsung yesterday launched the snazzy
Galaxy S8 Burgundy Red
color option in South Korea, and the company has now announced a special limited edition of the Galaxy S8+, which is aimed at the ladies.
The SMARTgirl Samsung Galaxy S8+ features a pink metallic finish and comes with a Swarovski-designed case to complement its flashy looks. It's also limited to a 7,000-unit run.
Other than the color and complementary Swarovski case, the SMARTgirl Galaxy S8+ is identical to the regular S8+, hardware- and software-wise.
This limited edition Galaxy S8+ will hit store shelves in Spain on December 1, starting at €949. No word yet as to whether the model will be released in other regions.