Samsung to launch Black Onyx Galaxy Note 7 in South Korea, possibly other markets
14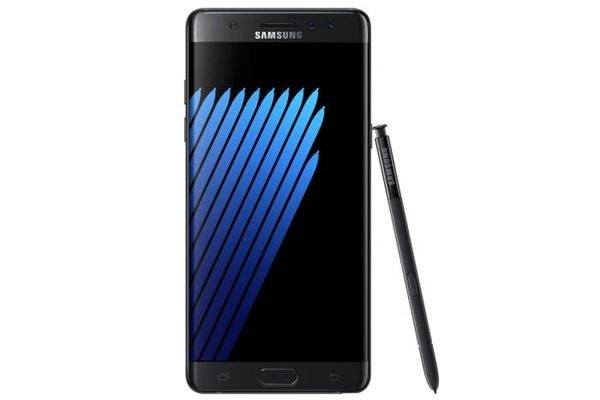 Riding on the hype surrounding the black iPhone models and seeking some help with damage control after the Galaxy Note 7's exploding battery fiasco, Samsung is gearing up to release a Black
Onyx
version of the phablet in its home country of South Korea. This will happen in early October, a little before the Apple
iPhone 7
is released in the country.
When the Galaxy Note 7 launched in August, it was available in Blue Coral, Gold Platinum, and Silver Titanium models. The Black Onyx version might have been put on hold as a direct competitor to Apple's iPhone 7 and
iPhone 7 Plus
. Samsung is obviously playing out a strategy to recover its lost market positions and improve its brand image after suffering financial and public opinion damages due to the Note 7's recall, transport institutions banning the handset in planes and busses, and media reports of several fiery accidents.
If you are lusting after a black Note 7, you might eventually luck out, for Samsung is supposedly considering the possibility ot launching the Black Onyx variant in other markets.
According to our own poll
, as many as 43% of those who responded thought the black Note 7 looked the best of the bunch.
Resuming global sales of the phablet by September 28, Samsung reportedly won't do marketing related to re-establishing the Note 7 as safe and sound. Rather, it will continue playing out the handset's many values, such as its sleek design, hardware power, the S-Pen functionality, and water resistance. It's highly unlikely that the product will receive a reduction in price.
ALSO READ