Poll results: the stealthy Note 7 wins users' hearts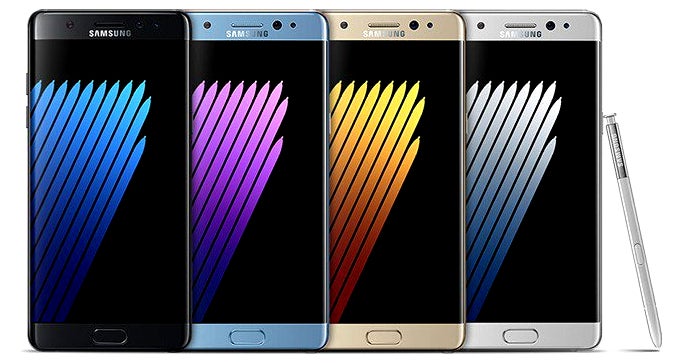 So, the
Galaxy Note 7
is officially announced and it seems the leaksters had it mostly figured out — even
the colors
it's going to come in. Now that we've gotten our hands on with the device, we can see that the colors are mostly standard, but it does show that Sammy put some work into making them look special, with a nice shine and shade to them.
But we are getting ahead of ourselves here. The Galaxy Note 7 will launch in four finishes – Black
Onyx
, Silver Titanium, Gold Platinum, and — what appears to be Samsung's favorite — Blue Coral. Unfortunately, it seems that US markets will not get the gold version of the phone, however, so if you are located on the western side of the pond, you will only be able to grab the Note 7 in black, silver, or blue at launch. Will this change in the future? We can't know, and Samsung is mum, but we have caught a few glimpses of a white Note 7 in some bootleg photo leaks and Sammy's official promo trailer for the phone.
So, after seeing the official colors that will be available at launch, we wondered – which one tickles your fancy the most? Not so shockingly, the elegant and stealthy Black Onyx seems to be a winner in this poll, with the fresh new Blue Coral following as an almost-close-second. Here's how the votes tallied up: