Samsung sold 100,000 more Galaxy S8 units in just two days in South Korea
43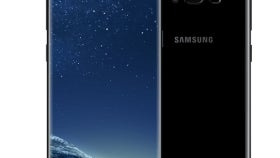 We reported two days ago that the
Samsung Galaxy S8 beat the Note 7 pre-order records
in South Korea, amassing a total of 550,000 units in the first two days its pre-orders were open. And while sales have naturally slowed down, they're still going pretty strong.
According to The Korea Herald, pre-orders for the
Galaxy S8
and
Galaxy S8+
have now passed 700,000 units.
"The Galaxy S8 and Galaxy S8+ reached 728,000 units, as of Wednesday, in Korea. We are aiming to sell 1 million units before officially launching the smartphone,"
said DJ Koh, head of Samsung's mobile business, at a media conference at its Seocho office building in Seoul.
When asked about pre-orders in the US Koh said,
"Although we are not able to disclose the exact figure, pre-orders of the Galaxy S8 are higher than those of its predecessor, Galaxy S7, in the US."
In order to boost sales further, Samsung has employed a rather aggressive marketing strategy, and it seems that it's paying off. However, Koh said that Samsung marketing costs for the Galaxy S8 are similar to those of its predecessor from last year, with some extra money going to rebuilding users' trust in the brand after the
Galaxy Note 7
fiasco.
Koh also addressed any possible concerns about safety with the new models.
"We carried out battery tests for more than 200,000 units of the Note 7 following the issue and more than 100,000 units for the Galaxy S8. We can confidently say the Galaxy S8 is safe for use,"
he said.
The Galaxy S8 and S8+ will be going on sale on April 21, and we're curious to see whether or not the South Korean behemoth will manage to hit its goal of a million pre-orders in its home country.
source:
TheKoreaHerald
via
SamMobile