Samsung reports Q2 2016 profits: going strong!
29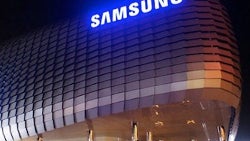 After a few weeks of analysts and Samsung itself posting very positive predictions for the company's profits of Q2 2016, Sammy has finally reported the official numbers, and the company is definitely going strong. Initially, market watchers expected
a $6.8 billion
in operating profits for the company. Then, Samsung upped the ante by posting its own expectations
of about $6.94 billion
.
Today's report tops both predictions – Samsung's operating profits for the second quarter of 2016 were $7.2 billion — a year-over-year increase of $1.1 billion. The company's revenue was about $45.3 billion, marking a YoY growth of around $2.1 billion.
Part of the company's stellar performance
can be attributed to
the
Galaxy S7
and
S7 edge
, which are largely favored by users and reviewers worldwide for their stellar looks, water-resistance, performance, and the return of the microSD memory expansion slot. The mobile division reported a slight decrease in revenue, but still stronger operating profits — $3.84 billion, which is around $382 million more than last year's second quarter.
However, Samsung has a few more businesses that are driving profits forward – semiconductors and display technologies have been going strong as well. A lot of manufacturers go to Samsung for their AMOLED panels, and many contract it for the supply of phone internals, such as SoCs — even Qualcomm developed the Snapdragon 820 in close partnership with Sammy. The company also did well in other branches of consumer electronics sector, such as digital appliances, printing solutions, and health and medical equipment.
Samsung expects that it will be going strong through the second half of this year as well and expects its upcoming Galaxy Note 7 phablet to drive the profits of the mobile division even further. However, the report also says that the company will be looking to focus on a "mix of products", in order to increase in presence on the market.
Recommended Stories