Samsung riding on the Galaxy S7 wings, poised to score $6.8 billion profit in Q2
35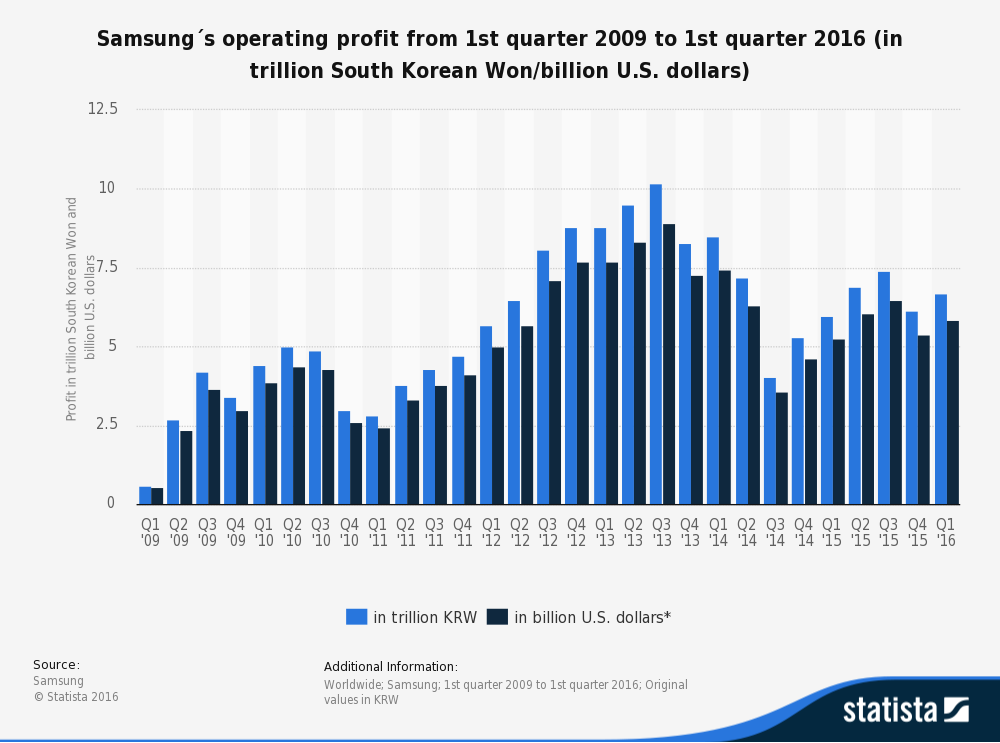 Samsung's restructuring efforts have been bearing fruit for the last few quarters, but they are about to kick into high gear this current trimester, according to forecasts. Analysts are revising their Q2 2016 operating profit estimates higher, and have apparently reached a consensus that Samsung is about to announce no less than $6.8 billion in cold hard cash earned from its operations. For comparison, in Q3 2015 it made $6.3 billion, then $5 billion in Q4, and $5.84 billion in the first quarter of this year.
Granted, this is far from the record $8.94 billion it set in Q3 2013, but still higher than both Q2 2014, and Q2 2015. A big share of this profit rebound is attributed to the stellar sales record of the Galaxy S7 and S7 edge, and, if the
rumors about the Galaxy Note 7
turn out credible, we might see Samsung going strong in the third quarter as well.
Recommended Stories