Samsung posts record profit, aided greatly by mobile sales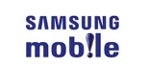 Samsung Electronics scored a record $3.98 billion of profit in the quarter ending September, which represents a solid 17% increase, compared to Q3 2009. The profit is largely attributed to flash memory chips and cell phone sales, offsetting the $204 million loss from selling TVs after the World Cup.
Samsung is probably the largest flash memory provider for Apple, which, in its turn, could very well be the largest consumer of flash memory in the world - for its various i-devices. The outrageous sales volume that the
iPhone 4
and the
iPad
achieved has surely helped boost Samsung's profit as well. The LCD sales have diminished thanks to the PC business being on the decline, but supplying screens for the iPad, and its own Galaxy Tab tablets, is expected to compensate for the decline in computer display sales.
The Samsung Mobile division earned the company a quarter of its profit at $1 billion, largely due to the fat margins from smartphone sales, such as the
Samsung Galaxy S
, and the
Samsung Wave
. The Koreans are well on track to have sold 10 million Samsung Galaxy S phones, and two million Samsung Wave handsets by the end of the year.
source: Samsung