Samsung picks a fight with the iPad in its latest Galaxy PRO tablets video ads
33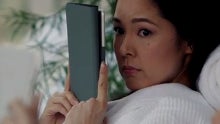 Samsung is not one to miss
taking a jab at the competition
, and, given that the new PRO series of its tablets stands against the almighty iPad line, it was only a matter of time before we got a rude and direct comparison. The Koreans are picking on the iPad in the form of several video ads, where they tout the virtues of the PRO tablet line that don't have a corresponding feature in the iPad.
Samsung's tablets here include the
Tab PRO 8.4
,
10.1
,
12.2
, and the stylus-laden
NotePRO
. The 10-incher comes as a direct competitor to the
iPad Air
, as it is thin, light, and has higher pixel density, albeit
achieved with an alternative pixel matrix
. The smallest Tab PRO 8.4, however, has the same pixel density but a standard "stripe" RGB matrix, which can really take on the
iPad mini with Retina Display
. Have fun with Samsung's condescending slights at Apple's creations in the video slideshow below.
FCC OKs Cingular\'s purchase of AT&T Wireless