Samsung Galaxy TabPRO 10.1 coming with Pentile RGBW screen
17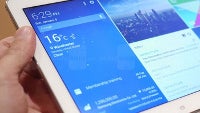 An interesting little detail has surfaced about the new Samsung Galaxy TabPRO 10.1 tablet. We were instantly impressed with the 2560 x 1600 pixel WQXGA resolution that all four new Samsung tablets feature, but - interestingly - the TabPRO 10.1 just looks a bit less sharp than the others. Why? Turns out it actually features a Pentile RGBW screen (unlike the other three, seemingly RGB Samsung tablets). So, yes, it seems that Samsung has used the same Super LCD screen from the Note 10.1 2014 Edition in the new TabPRO 10.1.
The difference is small, but noticeable in real-life. To better understand why it's there and what it's all about, we'll quickly go over the essence of Pentile displays. Every screen is comprised of pixels, and traditionally LCD displays come with red, green and blue sub-pixels, that make up the whole pixel. Hence, such LCD screens are called RGB (red, green and blue). A Pentile display is different because it features other sub-pixels, and the RGBW one in the TabPRO 10.1 has an additional white pixel.
The motivation behind having an additional white pixels is to achieve higher brightness. Since LCD displays are back-lit, the white sub-pixels act as a simple filter that lets more of that backlight in, and this makes the display brighter overall. The increased brightness comes with the upside of better outdoor visibility, which is an important improvement.
Nonetheless, a Pentile RGBW screen also has the downside of having less subpixels (since the white does not convey any color information), and in reality that makes some of the content look a bit grainy, pixelated. At first, it might sound strange that a 2560 x 1600 pixel screen can look pixelated, but in some icons the slight jagged edges are definitely noticeable to pixel peepers.
Right below is a close-up image of the TabPRO 10.1 screen showing that extra grainy texture. Interestingly, it seems that the rest of Samsung's CES 2014 tablets actually features a full RGB screen, so it's just the 10-incher that comes with Pentile. What do you think about this, is that slight jagginess a concern for you?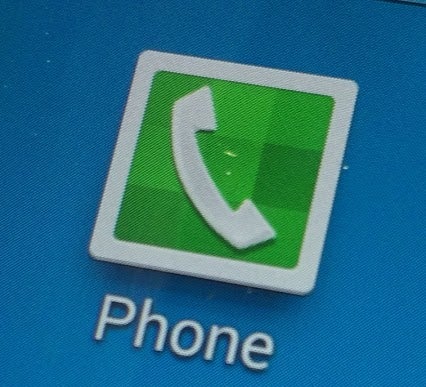 Up-close image of the TabPRO 10.1 screen
source:
+Erica Griffin