Samsung now claims a 40 percent share of Indian smartphone market
7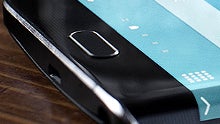 India is a fast-growing economy, and the emerging market for consumer electronics is integral to the business of many popular smartphone manufacturers. Samsung, in particular, has long been the firm with the biggest influence in these parts. But while the Korean outfit is facing stiff competition from the likes of Xiaomi in the low-to-mid-range tiers of the industry, the company claims to command a 40 percent share of the Indian market based on value.
Xiaomi, along with Huawei and other rapidly-growing Chinese companies, has been making a nuisance of itself across much of Asia just recently. The two aforementioned have
pushed Apple down to third
most popular smartphone vendor in China for Q2 of this year, and with the likes of Micromax and Motorola also knocking on the door in India, Samsung's apparent dominance is being constantly threatened.
Samsung continues to launch new devices in India, including the
Tizen-powered Z1
at the very beginning of the year. Despite a
reportedly slow start
, said handset apparently did rather well. With month-on-month market value growth since the start of 2015, Samsung's vice president of marketing Asim Warsi says his company has
"widened the gap"
on the rest of the field.
Looking at the broader picture, Samsung's flagship efforts have reportedly
fallen short
of what the company was hoping for, despite the
apparent success
of the
Galaxy S6 edge
. The mid-range and lower-end devices are, perhaps more so now than ever, a pivotal cog in Samsung's expansive smartphone machine. With India being a huge target market for such handsets, these reports will go down well with shareholders and those with a vested interest in the South Korean company, but the higher price bracket will still be the cause of some concern.
Indeed, Apple's iPhone is apparently gnawing at Samsung's share of the high-end market -- even in India. This is, in many ways, a reflection on what has happened across the world in recent times, with the last year having seen Samsung struggle to counter the sales and general popularity of the iPhone 6.
With the
Galaxy Note 5
set to be
announced next week
and plenty more smartphones en route to market from Samsung before the year's out, though, everything is finely poised. Make no mistake, a 40 percent value share on a nation with a population over one billion is
rather
a big deal, and as India's economy continues to evolve, Samsung will look to use this to its advantage.