Samsung might bring two new Windows 10 tablets to CES 2017
4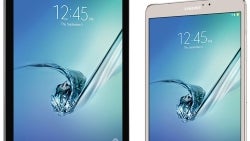 It you have been missing Samsung's Windows-powered tablets, hold on tight, for they might be in for a return. Knowledgeable sources claim that the Korean company will launch two new Windows tablets at CES in Las Vegas next week. Reportedly, one of the tablets will have a designated model number SM-W720, which sounds like an immediate successor to this year's Galaxy TabPro S (SM-W700).
You may remember that the Galaxy TabPro S is a competitor to the Microsoft Surface Pro 4 that runs Windows 10 on a beautiful 12-inch 1440p resolution screen and powerful hardware such as an Intel Core M processor with 8GB RAM and 256GB of SSD storage. By the looks of it, the W720 is going to be an upgraded version, although we have absolutely no pointers as to what improvements may have been made by Samsung.
The other tablet Samsung might introduce could carry the model number SM-W620. It likely is a smaller version of the SM-W720 with less screen estate and a humbler spec sheet.
As usual, Samsung will have quite a presence at CES, although its presentations won't focus on mobile products. Rather, the company will be showcasing media devices such as wireless speakers and soundbars, blu-ray players, and TV sets. Seeing new tablets amidst those will be rather refreshing, we think.
ALSO READ