Despite the Galaxy Note 7 fiasco, Samsung will report strong Q4 operating profits
29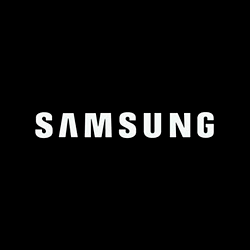 Strong results in its semiconductor division will allow Samsung to post better than expected fourth quarter operating earnings this year, in spite of the revenue lost when the
Samsung Galaxy Note 7
was pulled from retailer's shelves. The phablet was on the way to becoming a very desirable and profitable device when several explosions related to the battery forced Sammy to recall the device twice, and eventually pull it off the market altogether.
IBK Securities says that Samsung will report operating profit for the quarter of $7.24 billion USD. Half of it will come from semiconductor profits helped by strong memory chip sales. HMC Securities is also expecting Sammy to report $7.24 billion USD in Q4 operating profits, which is a 10% hike from the firm's previous estimate. It also would represent the manufacturer's largest operating profit results in three years. Imagine what kind of numbers Samsung might have put up had the Galaxy Note 7 been released without a hitch!
If the analysts are right, Samsung would be reporting a 67% sequential gain from its third quarter operating profit of $4.33 billion USD. Most analysts expected Samsung to report an operating profit below $6.7 billion for the fourth quarter because of the Galaxy Note 7 issue, and a corruption scandal. The latter involved President Park Geun-hye, and a friend of the president named Choi Soon-sil who was said to have illegally interfered in governmental affairs. Samsung reportedly donated a lot of money to foundations run by Choi.
To complete a comeback for its mobile division, Samsung is expected to shoehorn powerful components inside its next flagship phone. The
Samsung Galaxy S8
could be powered by
the recently introduced Qualcomm Snapdragon 835 chipset
. 8GB of RAM is rumored to be inside. And instead of offering a Galaxy Note branded phablet next year, Samsung could issue a 6-inch Galaxy S8 Plus that would essentially be its 2017 high-end phablet. The company
also spent $8 billion USD to purchase audio company Harman
, which will help Samsung discover new sources of top line growth
Samsung's shares have recovered from the low of $1,219 USD that they traded at during the beginning of the Galaxy Note 7 issue. They closed today at $1496 USD for a 23% gain since that low point was hit around the middle of September.
source:
KoreaTimes
via
SamMobile