Samsung miffed that Apple is seeking 'vastly greater damages' for the patent infringement case retrial
31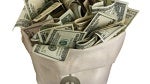 This coming November is
scheduled to see damages retrial
in the epic Apple vs Samsung patent infringement case. Samsung is now seeking to postpone this schedule, in an effort to find more proof for Judge Koh to stay the case, and put a damper on Apple's efforts to add more money to the verdict.
One of the arguments is that Apple is looking for "v
astly greater damages
" now, compared to the roughly $1 billion awarded to it by the jury last August. This is by no means a small amount of money, yet is actually just 40% of what Apple originally requested as damages. In the
motions and appeals following the trial
, the judge upheld roughly $650 million in damage awards, leaving roughly $400 million up for grabs on the retrial, which can be increased or lowered by the jury.
Unfortunately, Apple's damage expert passed away during the process, and Cupertino now has a new expert, who filed a damage report of her own, which she allegedly deems comfortable defending in court, and which Samsung started hating on right away:
By way of example, and without limitation, Ms. Davis's new report: (a) improperly changes the design around periods; (b) includes new per-product damages calculations, which Ms. Davis calls 'incremental profits'; (c) includes 42 alternative damages calculations hinging on different assumptions; and (d) includes extensive commentary on new evidence and trial testimony.
All in all, good news for Apple so far in trying to squeeze some more money out of this high-profile patent infringement case against Samsung. and we are all ears for the next moves by the Koreans while trying to wiggle out of the retrial as scheduled.