Judge refuses to let Apple add Samsung Galaxy S4 to patent trial sequel
24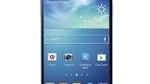 He might not be as well known by our readers as Judge Lucy Koh is, but we have over the years spent some ink on Magistrate Judge Paul S.Grewal. Judge Grewal made a decision on Wednesday that
disallows Apple
from including the relatively new
Samsung Galaxy S4
from the next Apple-Samsung patent trial due to begin early next year.
Judge Grewal was a little snarky in his comments to both firms, but directed most of the edge in his comments toward Apple. Adding another device to the case would tax the court's time and would take away access to the legal system for others who need legal recourse, according to the judge. If you think that Judge Grewal is showing no patience for the inevitable drama that occurs when these two rivals appear together in a courtroom, you might want to look back at Judge Koh's occasionally harsh tone toward attorney's of both firms during last year's case.
"Adding another product to the case is a tax on the court's resources. Each time these parties appear in the courtroom, they consume considerable amounts of the court's time and energy, which takes time way from other parties who also require and are entitled to the court's attention."
-Judge Paul S. Grewal
Meanwhile, Apple attorney Josh Krevitt threatened that excluding the Samsung Galaxy S4 from the suit would require Apple to file a new lawsuit because the Samsung devices covered in the second trial will be
out of date
once the trial starts next year.
Thanks Anonymous Tipster!
source:
Bloomberg