Apple and Samsung each drop two patents from lawsuit sequel
22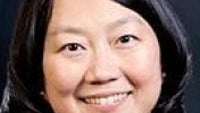 Before the sequel to last year's epic patent trial between Samsung and Apple begins, Judge Lucy Koh wants both sides to cut down on the number of claims. By February 5th 2014, each side is supposed to be down to
five patents
that they are claiming were infringed, and
ten devices
that are alleged to have infringed those patents.
Making the cuts is a difficult process considering that each side had 22 devices each in the middle of last month. By yesterday, that list was slimmed down to 18 devices each as each side tossed out older models, some of which are no longer sold. Apple has dropped the Samsung Galaxy Player 4.0 and Samsung Galaxy Player 5.0, and both the
Samsung Galaxy Tab 7.0 Plus
and the
Samsung Galaxy Tab 8.9
. For its part, Samsung dropped the
Apple iPhone 3G
, the original generation
Apple iPad
, and the
third-generation Apple iPod touch
.
Judge Koh also asked both sides to drop two patents each without prejudice. This means that these claims can be reinstated later in a different case. Apple withdrew its claims on U.S. Patent No. 5,666,502 for a "graphical user interface using historical lists with field classes," and U.S. Patent No. 8,086,604 on a "universal interface for retrieval of information in a computer system". The latter patent you might remember as the '604 Siri patent which dealt with using universal search. This patent originally was
used by Apple to get a preliminary injunction
on the
Samsung GALAXY Nexus
which was
overturned in Federal Court
. Apple is still keeping a similar "Siri" patent in its claims list for the new trial.
The two patents that Samsung has tossed include U.S. Patent No. 7,672,470 for an "
audio/video device having a volume control function for an external audio reproduction unit by using volume control buttons of a remote controller and volume control method therefor
" and U.S. Patent No. 7,232,058 on a "
data displaying apparatus and method
".
Each side will have to remove just one patent each before the
Thriller with manila folders
begins next February.
source:
FOSSPatents