Samsung leading the world in phone sales, overall the industry slowed down 2%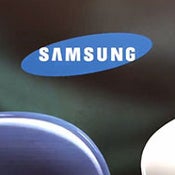 2012 brought us the biggest change the mobile industry has seen in decades - Nokia tumbled from its 14-year-long rule as the world's biggest phone maker and gave up its place to Samsung. The Korean company is now the largest handset manufacturer with nearly 86.6 million phones sold, according to researchers from Gartner. Samsung is also the world's biggest smartphone maker, bigger than Apple, while Nokia fell to a mere third in smartphones.
Overall, the industry slowed down in the first three months of 2012 with total sales of 419.1 million handsets, a 2% decline over the same period last year. It should be noted though that the number of smartphones continues to grow, and these are more expensive devices after all.
The decline mainly came from Asia and the Pacific region, one area where Nokia also declined hugely. Interestingly, the Chinese manufacturing continue growing their sales quickly and now ZTE has cemented its fourth place globally, and Huawei is rising to soon rival LG for the fifth spot.