Samsung lending its exclusive foldable phone display to Oppo and Xiaomi to 'grow the ecosystem'
10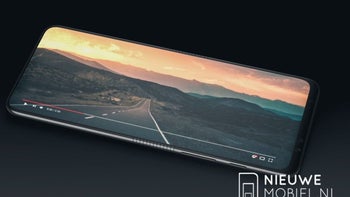 Samsung is looking for ways to quickly expand the foldable pones ecosphere once it launches its own such gear early in 2019, tips Korean media today. One of these is to supply flexible OLED panels aimed for bendable handsets to those Chinese manufacturers that are also planning to release such devices, like
Oppo or Xiaomi
.
Samsung Display has reportedly already fronted samples of potential folder panels to Oppo and Xiaomi in China. The thing is that screens for bendy handsets differ from the typical flexible OLEDs Samsung puts into the Galaxy S or Note lines.
For its third premium line, called
Galaxy X/F
, or whatever Samsung names it at the end, the flexible screen has to have the touch circuit integrated, and there is only one assembly line in Korea that can produce those.
Samsung is so certain that it will deliver a superior product, it seems, albeit at a higher price than Xiaomi, Oppo, or Huawei, that it is willing to supply its exclusive panels to these manufacturers, in order to quickly grow the notion of bendable phones in the customers' heads. Analysts are predicting that it will ship up to a million foldable panels for such Gumby handsets next year, and up to 5 million in 2020, so it will be very interesting to watch how this marketing strategy pans out.